Feathered Friends makes sleeping bags and mountain climbing gear designed for the coldest temperatures on the planet.
PRINT ADS
OOH PLACEMENTS
We'll place posters in subway stations to remind people that no matter how bad their day was, it's not nearly as intense as spending a night on one of these mountains.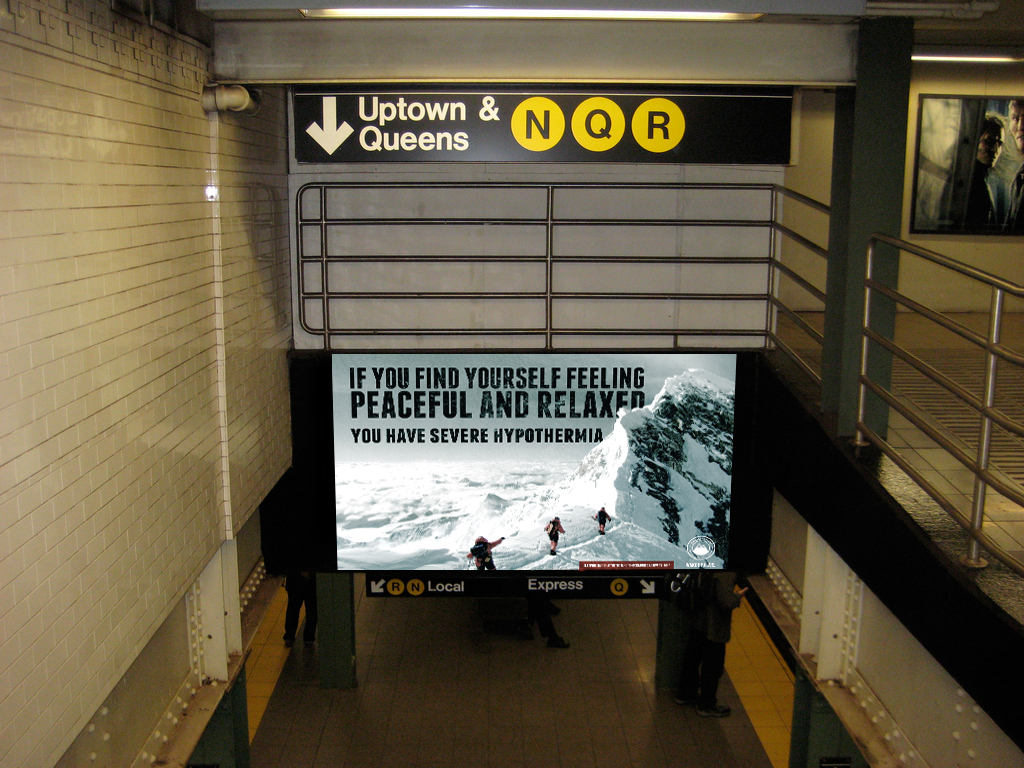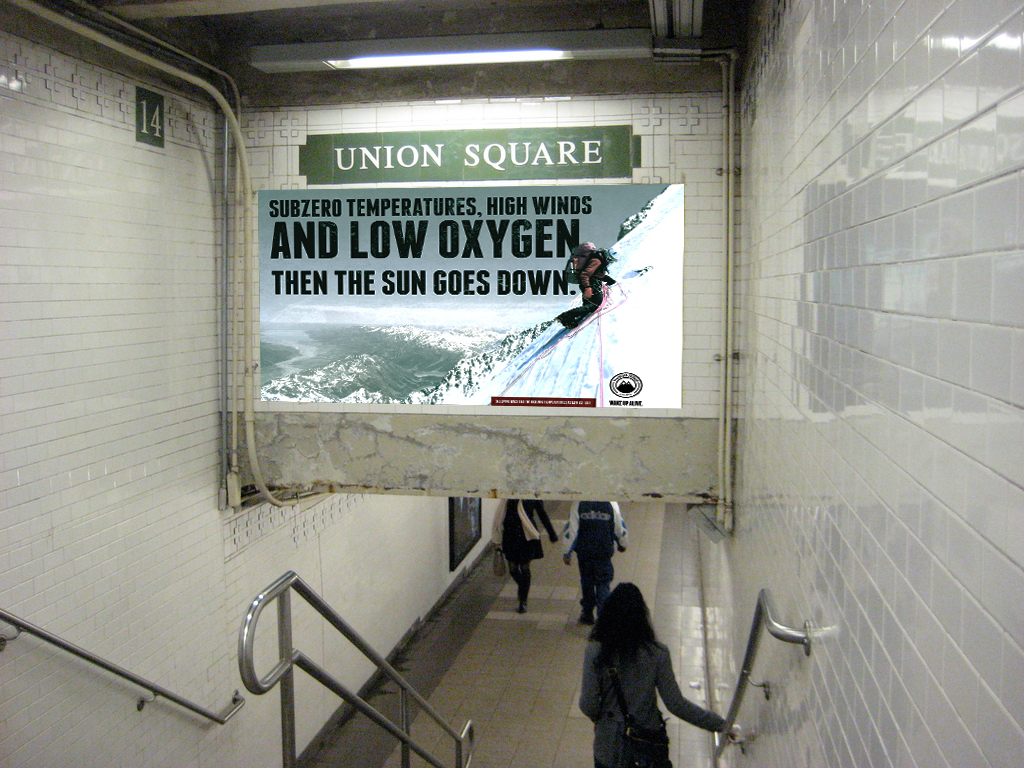 SOUNDS OF THE SUMMIT APP
This app will recreate the sounds of what it's like at the top of some of most notorious mountains in the world, preparing you for the worst.